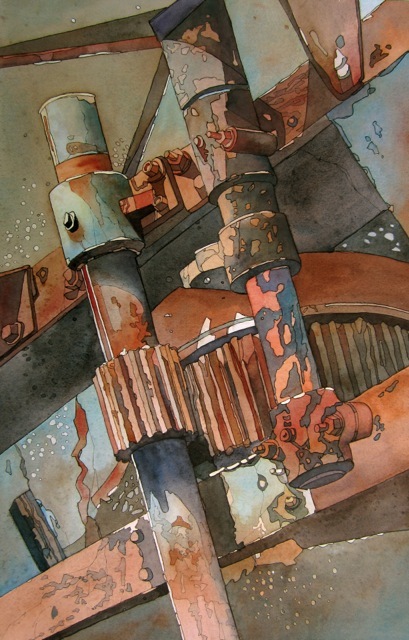 P.A.St.A. Art Gallery Artists Juried 

Into Florida Watercolor Society
P.A.St.A. Gallery artists, Carolyn Hayes Kelso and Siv Spurgeon have been juried into the 46th Annual Florida Watercolor Society Exhibition which will be held at the Coral Springs Museum of Art, Coral Springs, Florida, from September 19 through November 17, 2017.
The distinguished Juror and Artist, Iain Stewart, invited one out of six entrants to show their paintings.   Since there were one hundred artists from Florida, it is a great honor to be invited.
The Florida Watercolor Society, the largest Watercolor Society in the U. S., is holding its Annual Convention 2017 at the Coral Springs Marriott on September 15 and 16.  An artist who is selected to show in three of Florida Watercolor's Annual Shows receives Signature Membership in FWS.
Carolyn has her Signature Membership FWS, and Siv, a new permanent resident of St. Augustine, is participating for the first time in Florida.  Siv also holds AWS, NWS, PWCS, and other Signature Memberships.
Please visit P.A.St.A. Art Gallery, 214 Charlotte Street (South of the Plaza) to view their beautiful paintings.  
P.A.ST.A. is open daily from 12:00 Noon to 5:00 p.m.  CLOSED MONDAYS for July and August.  
For additional information, please call 904-824-0251.